Check out this how-to video courtesy of the Hammer City Roller Girls of Hamilton, ON:
Thanks much to Machine Gun Sally for the sweet explanatory graphics!
Want a rule reminder when you're out watching a bout? Our very own PLAYER 1 has designed a free iPhone app that explains the fast-moving sport of flat-track roller derby. It has an animated jam demonstration, explanations of the most common referee hand signals, and a rules FAQ section.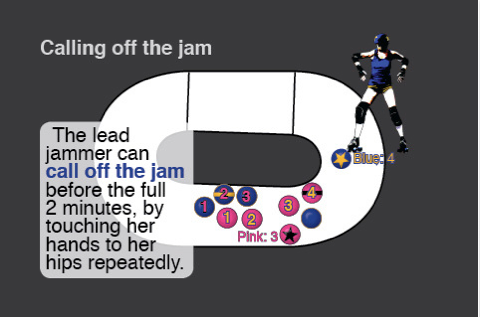 If you want a better appreciation of the the ins and outs of roller derby, or you just want to impress your friends with your iPhone nerdiness, Click here! Intro to Flat Track Roller Derby
Want to learn even more? Check out these links: